These Are the Best Places to Visit in August in USA
Are you looking for the perfect getaway this August? These are the best places to visit in August in the USA.
We've been dreaming up where we want to explore next, and since I love doing a ton of research beforehand, we came up with a list of the best US destinations for this month. Some places have the most amazing weather, some are great for avoiding the crowds, and some have unique festivals or events only happening in August.
Please travel responsibly and follow health guidelines from the CDC and each State. Since we're in a pandemic, make sure you are not putting yourself and others at risk (especially smaller communities that don't have easy access to hospitals). Call ahead to keep updated on hours open and any recent closures.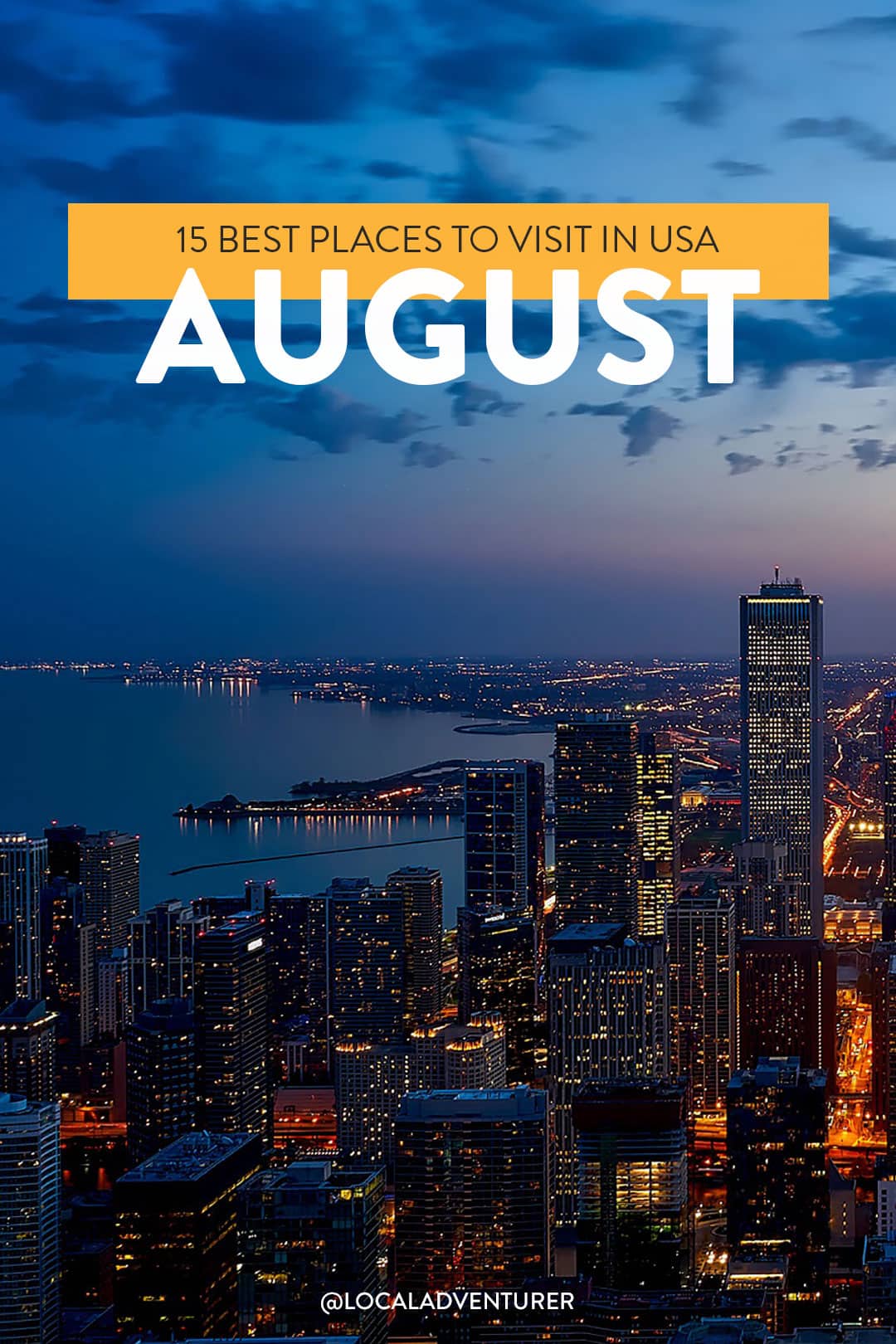 This post may contain affiliate links, where we receive a small commission on sales of the products that are linked at no additional cost to you. All opinions are always our own. Read our full disclosure for more info. Thank you for supporting the brands that make Local Adventurer possible.
Last Updated: July 27, 2020
15 Best Places to Visit in August in USA
73 Tremont St, Boston, MA 02108, map
Things You Can't Miss: Columbia River Gorge, Pittock Mansion, Powell's
What to Eat: Where to Eat in Portland
Where to Stay: Kimpton RiverPlace, The Heathman, The Society Hotel 
Summer is glorious in Portland! When we lived here, the weather was depressing, but by the time the summer came, it felt so amazing that you forgot about all the other months. We lived for the two good months out of the year, July and August. The average precipitation is the lowest in August, and the locals all come out to soak up the sun and spend time outdoors. 
Notable Events: The Bite of Oregon gives you a chance to sample the local cuisine and craft beer all in one place.
Pro Tip: When the weather is clear, the mountain views from the city are amazing. Click here to find the best views of the city.
More: 101 Things to Do in Portland Oregon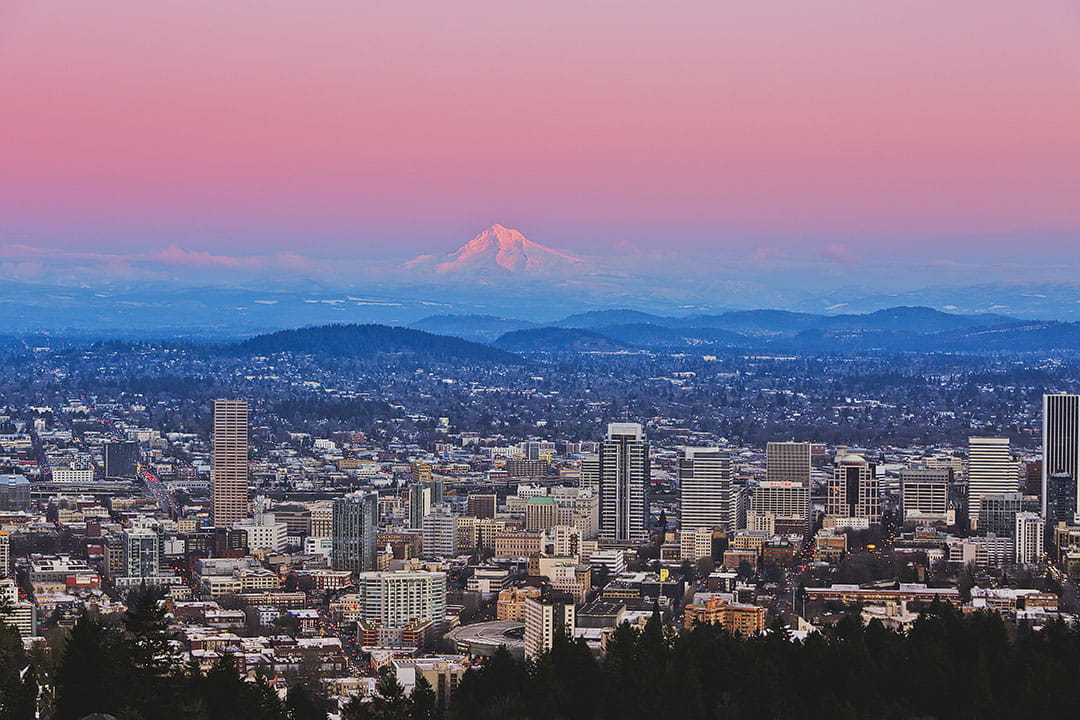 701 Pike St, Seattle, WA 98101, map
Things You Can't Miss: Pike Place Market, Chihuly Glass Sculpture Museum, Gasworks Park
What to Eat: Chuck's Hop Shop, Tsukushinbo, Taylor Shellfish Farms
Where to Stay: Kimpton Alexis Hotel, Paramount Hotel, Green Tortoise Hostel, Downtown 
Seattle and Portland are only three hours apart and share similar weather, which means July and August are the best months to visit both of these PNW destinations. In August, the temperatures average at a high and low of 73 and 55.
It's a great time to be outside, and there are so many amazing hikes nearby. Look out for Mount Rainier, which hides behind clouds most of the year. While in town, hang out in the parks for a picnic, find a great outdoor patio for food and drinks, and check out the best museums in the city.
Notable Events: Washington State International Kite Festival
More: Ultimate Seattle Bucket List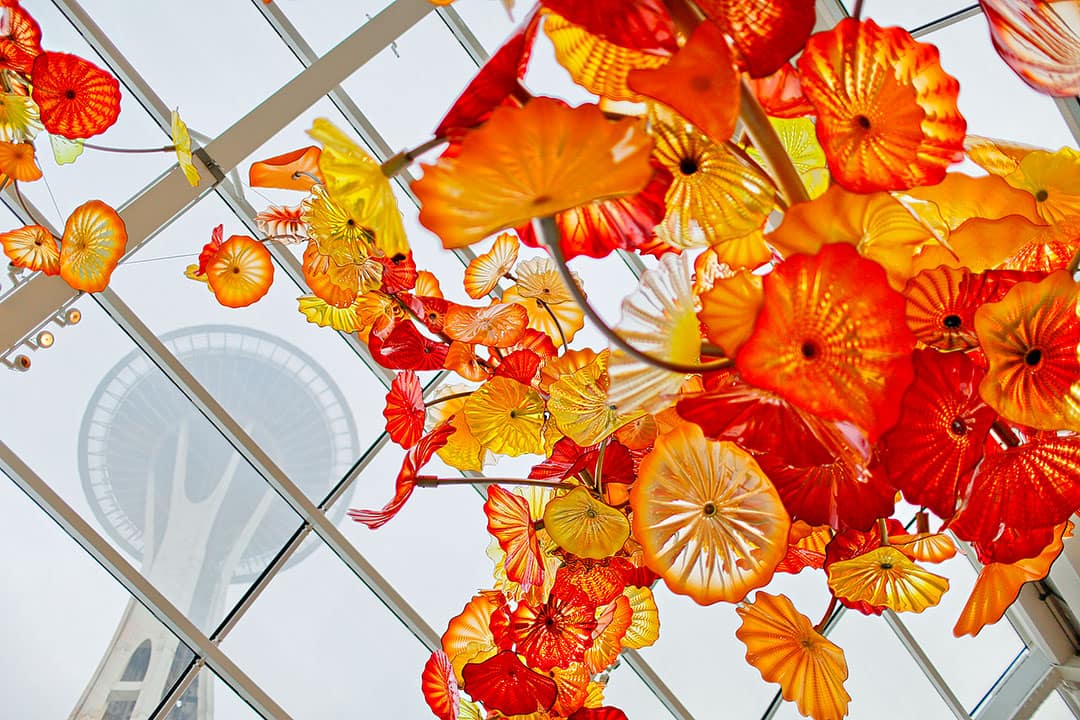 73 Tremont St, Boston, MA 02108, map
Things You Can't Miss: Freedom Trail, Isabella Stewart Gardner Museum, Faneuil Hall
What to Eat: Pomodoro, Island Creek Oyster Bar, Giacomo's Ristorante
Where to Stay: The Godfrey Hotel, Seaport Boston Hotel, The Verb Hotel
Boston is one of the best places to visit in August on the east coast. By August, most places become miserably hot, but it's the perfect time to visit Boston with temperatures in the high 70s or low 80s. Since it's also Boston's shoulder season, you can find some great travel deals. Plus, most of the colleges and universities are still on summer break, so you won't have all the student traffic.
Notable Events: Fan Expo Boston (formerly Boston Comic Con)
Pro Tip: Popular festivals in August include the Boston Jazz Fest, Boston Seafood Festival, and Fan Expo Boston. If you're looking for travel deals, though, avoid the dates of the big festivals.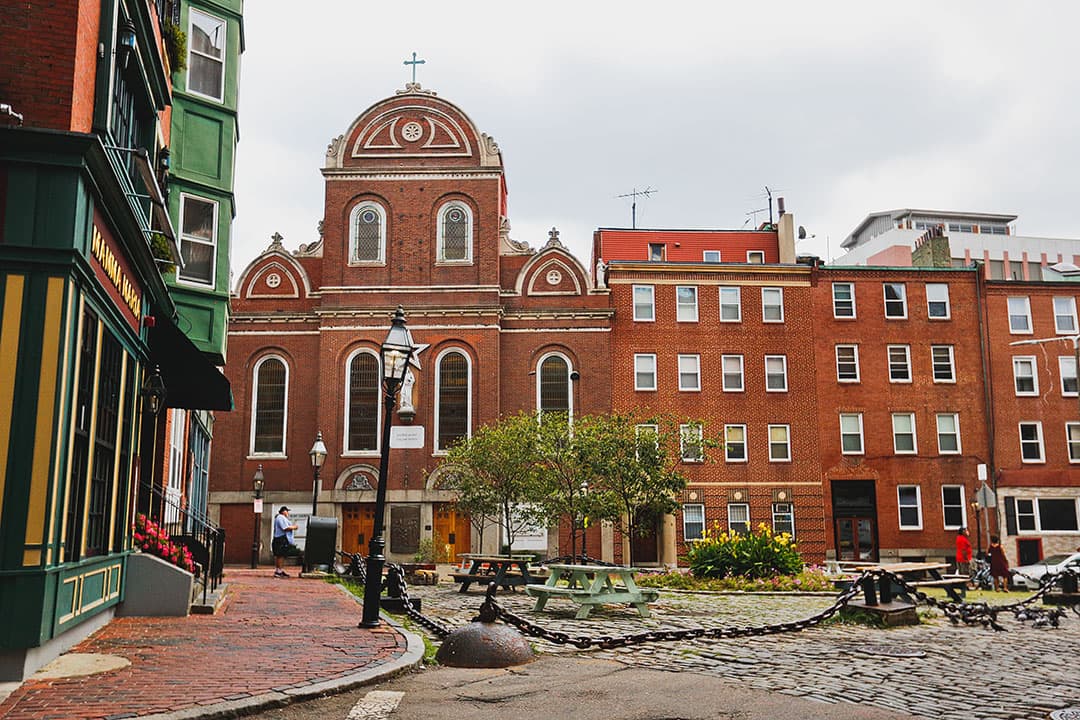 14 Ocean Gateway Pier, Portland, ME 04101, map
Things You Can't Miss: Portland Head Light, Casco Bay, Portland Museum of Art
What to Eat: Eventide Oyster Company, The Holy Donut, Street & Co.
Where to Stay: The Francis, Pomegranate Inn, Hilton Garden Inn Portland
If you're looking for an east coast getaway, head to Portland, ME. The temperatures are mild (highs on average of 77 deg F) and make it perfect for spending time on the beach, visiting the lighthouses, or taking a stroll on the cobble-stoned streets.
Notable Events: Maine Lobster Festival
More: 5 Beautiful Lighthouses in Portland ME You Need to See
996 N Harbor Dr, San Diego, CA 92101, map
Things You Can't Miss: San Diego Zoo, North Park, Balboa Park
What to Eat: Carnitas Snack Shack, Tacos El Gordo, Hammond's Gourmet Ice Cream
Where to Stay: Fairmont Grand Del Mar, Pendry San Diego, Pantai Inn
San Diego is a great year-round destination. We still miss the laid-back vibes of San Diego. August is a great time to visit to avoid the height of the summer crowds. The weather will be warm and dry, making it a great time to explore the 70 miles of coastline or Balboa Park.
Notable Events: Del Mar Racing
More: 101 Things to do in San Diego CA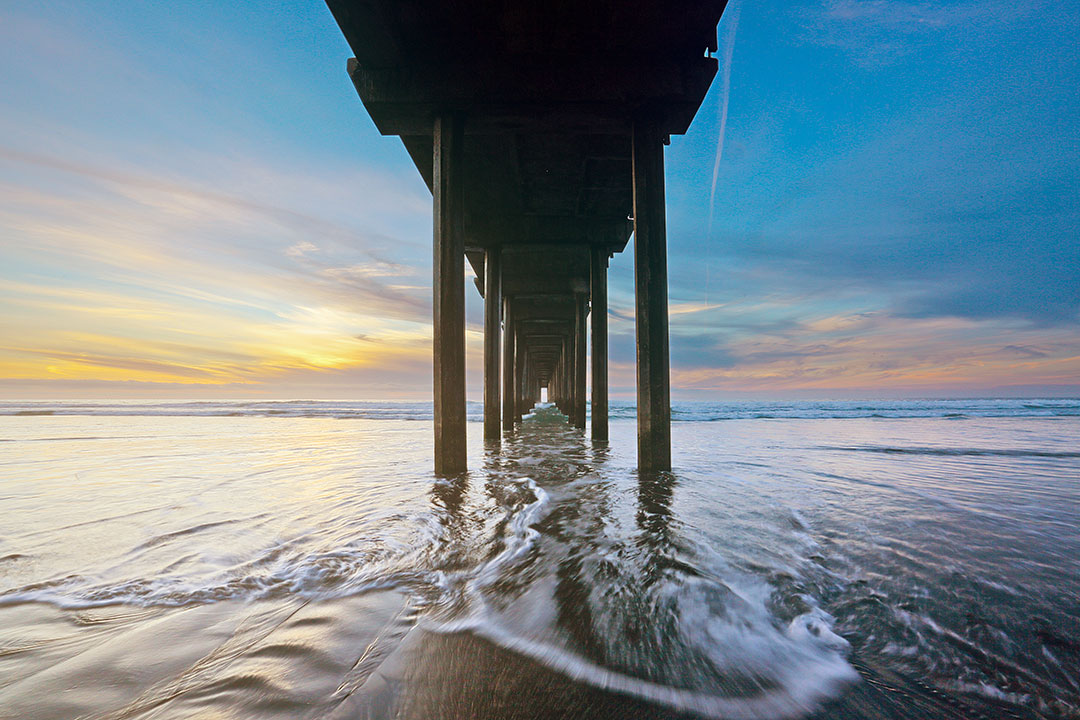 6. Denali National Park, AK
Park Rd, Denali National Park and Preserve, AK 99755, map
Things You Can't Miss: Spot the Big 5, The Tundra Wilderness Tour, The Eielson Visitor Center
What to Eat: Denali Thai Food, Gold Rush Dining Room, Lucky Miss Saloon
Where to Stay: Denali Park Village
Summer is the most popular time to visit Denali National Park since it gives you the most access to the park. Their core season runs from mid-June to mid-September with visitation at its highest from mid-June to mid-August.
By early August, tundra plants start changing to brilliant reds, orange, and yellows, and the berries are also out, meaning more chances to see bears. Plus, the vicious mosquitoes are gone from most of the park (except for Wonder Lake).
August is towards the end of their rainy season, so the hope is to catch the park with lighter crowds at the end of August and still get a glimpse of the majestic Denali peak. You also get around 15 hours of daylight, which means you can pack in your day with adventures.
Pro Tip: Be sure to familiarize yourself with the bus system since you need to use it to access the park. Check out the detail hers.
More: 17 Unforgettable Things to do in Denali National Park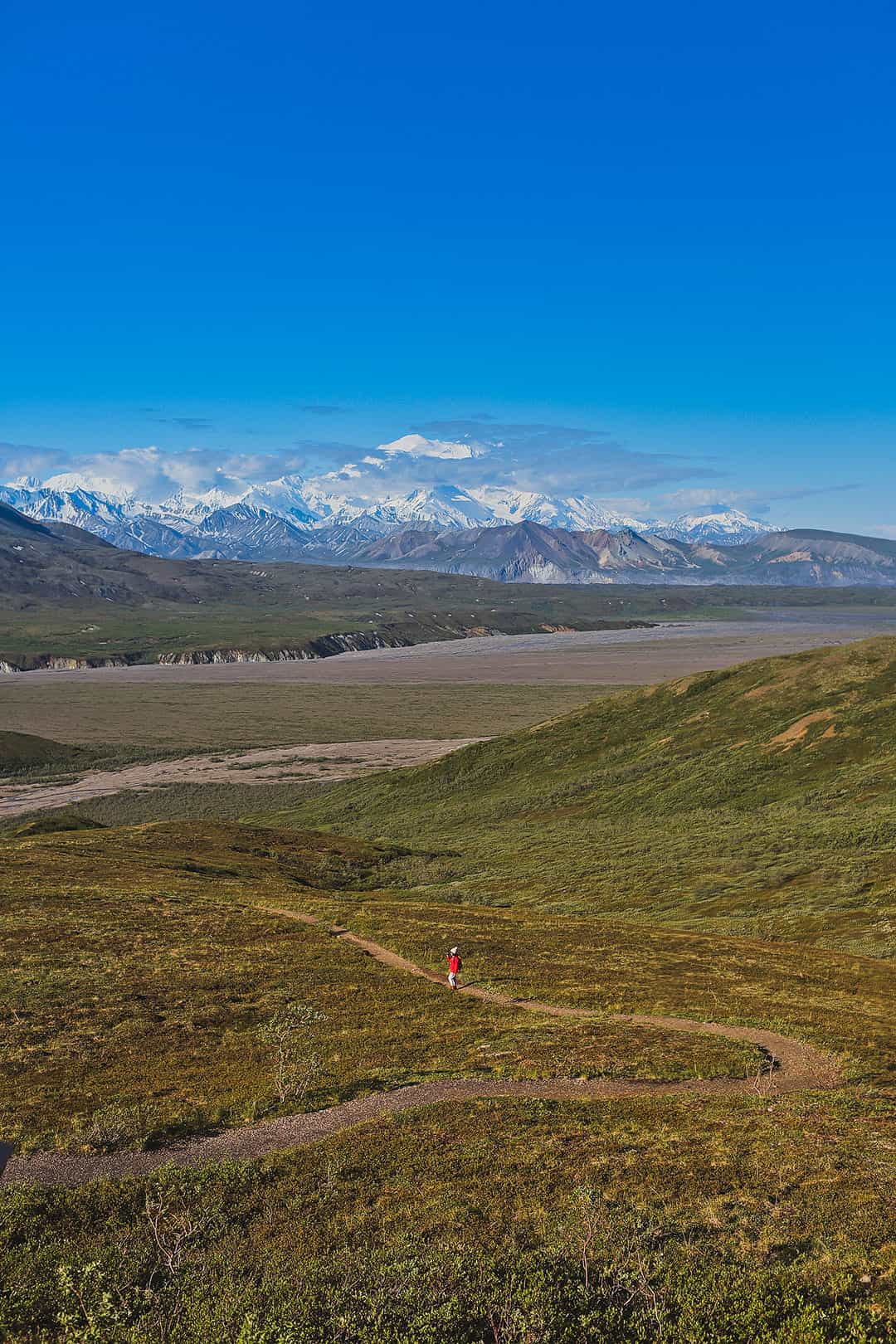 US-89, Page, AZ 86040, map
Things You Can't Miss: Antelope Canyon Boat Tours, Rainbow Bridge, Glen Canyon Dam
What to Eat: Rainbow Room, Driftwood Lounge, Wahweap Grill
Where to Stay: Lake Powell Resorts and Marinas
Lake Powell is a fun summer getaway that gives you a mix of beautiful canyons, red rocks, and deep blue water. Summer is hot in the area, but it's easy to cool off when you're on the water.
Pro Tip: Don't miss some of the incredible nearby attractions too, like Upper and Lower Antelope Canyon and The Wave.
More: 11 Things to do in Lake Powell and Glen Canyon National Recreation Area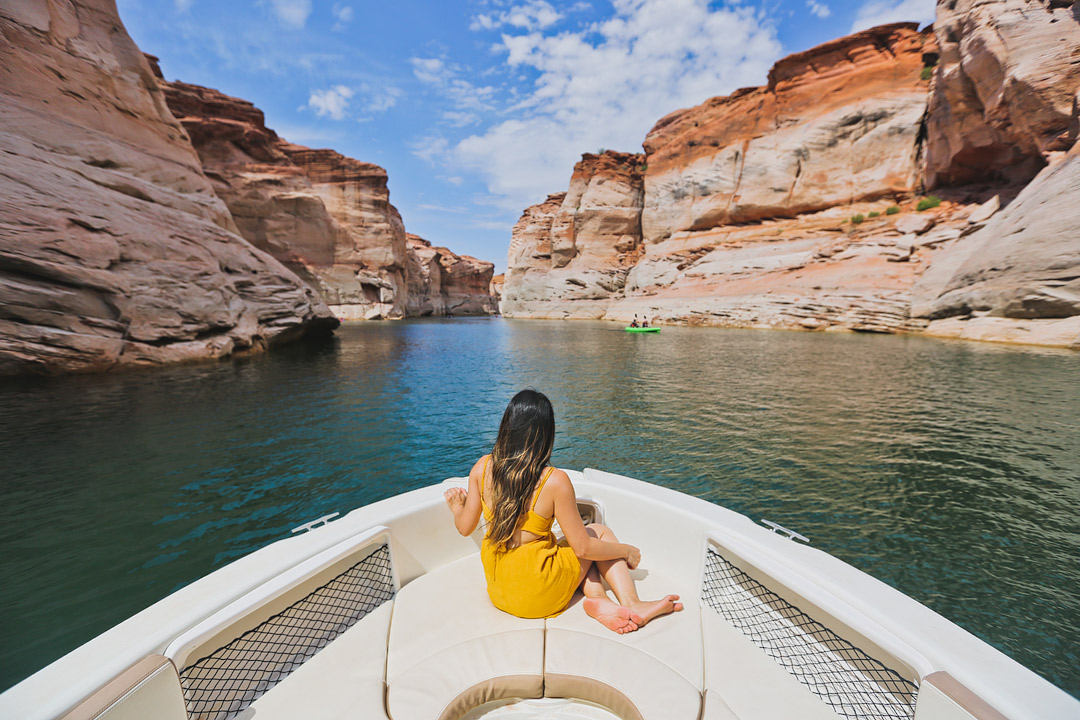 Cannon Beach, OR 97110, map
Things You Can't Miss: Astoria, Thor's Well, Samuel H Boardman
What to Eat: Kelly's Brighton Marina, Pronto Pup, Pelican Pub & Brewery
Where to Stay: Surfsand Resort, Driftwood Shores Resort and Conference Center, Tu Tu Tun Lodge
Our road trip down the entire Oregon Coast is still one of our favorites to date. The temperatures are mild and misty throughout the year, so it's a great getaway if you're looking to escape the heat. Whether you want to see dramatic coastlines, catch and eat the best crabs ever, or relax in a cute bed & breakfast, it's a great time to visit.
Pro Tip: Dress is layers and be sure to have a solid rain coat.
More: The Ultimate Oregon Coast Road Trip – All the Best Stops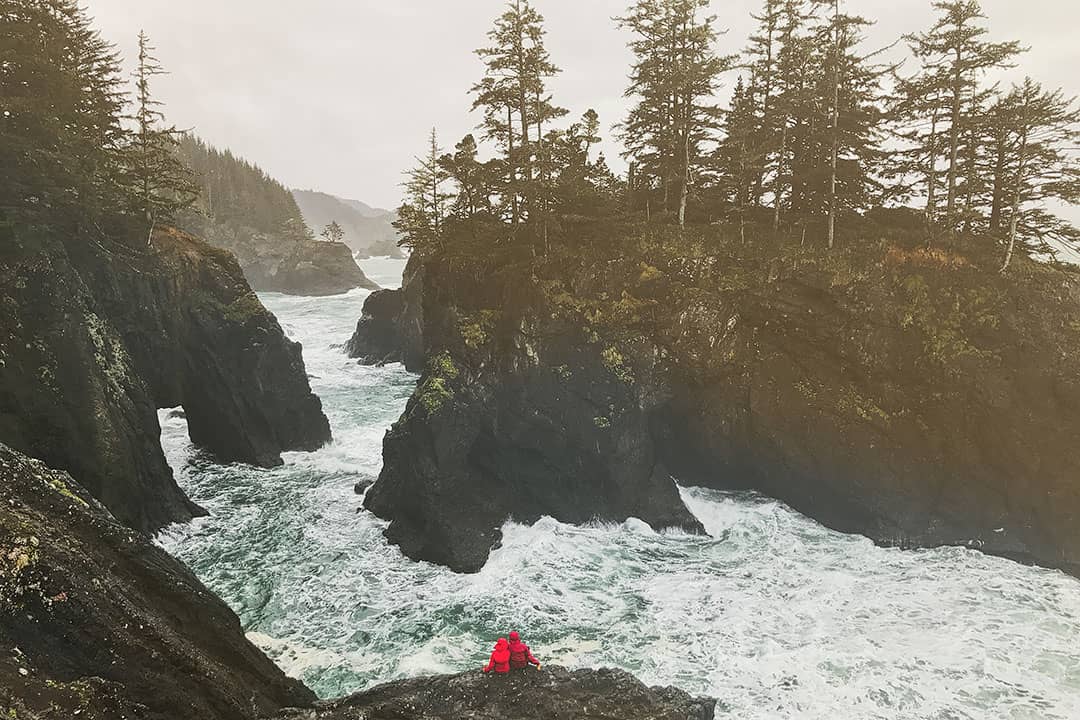 9. Yellowstone National Park, WY
View Avenue, Yellowstone National Park, WY 82190, map
Things You Can't Miss: Boiling River, Artist's Point, Grand Prismatic
What to Eat: Old Faithful Inn Dining Room, Mammoth Hot Springs Dining Room, Lake House Restaurant
Where to Stay: Canyon Lodge, Grant Village Lodge, Old Faithful Inn
If you love to hike, August is the best time to visit Yellowstone. The weather is pleasant, as it is one of the warmest and driest months with highs in the 70s. Most hiking trails and all the facilities are open. It's also a great time to be on the water.
The downsides are the crowds and many animal species heading to higher elevations. In high season, you also have to book accommodations way in advance.
You will still see a variety of wildlife, but not as often as in spring or fall. If you want to avoid the crowds, luckily, there are over 1000 miles of hiking trails, and the farther out you go, the more solitude you will find. Just try to avoid the Canyon area from noon to dusk.
Notable Events: Shoshone Bannock Indian Festival
More: Best Things to do in Yellowstone National Park + Essential Tips for Your Visit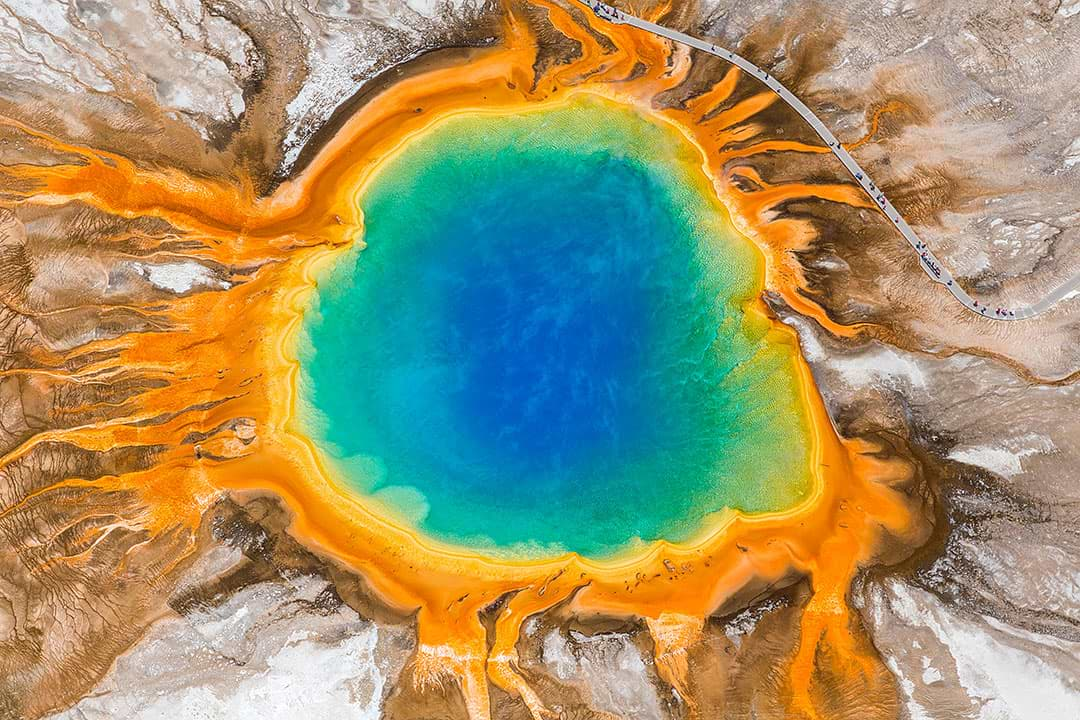 10. Acadia National Park / Bar Harbor, ME
25 Visitor Center Rd, Bar Harbor, ME 04609, map
Things You Can't Miss: Cadillac Mountain, Scenic Park Loop Road, Precipice Trail
What to Eat: Havana, Café This Way, Café This Way, Side Street Cafe
Where to Stay: Acadia Inn, Bar Harbor Inn, Acadia Pines Motel
Acadia National Park has the most pleasant weather in the summer with temperatures in the high 70s. Using Bar Harbor as your base, you have plenty of restaurants and shopping options. Then when you're ready to explore the park, drive the scenic loop, hike the iconic trails, or rock climb along the coast.
The downside is that it's peak season, and it will be hard to avoid crowds. Get there early in the morning.
More: 15 Breathtaking Things to do in Acadia National Park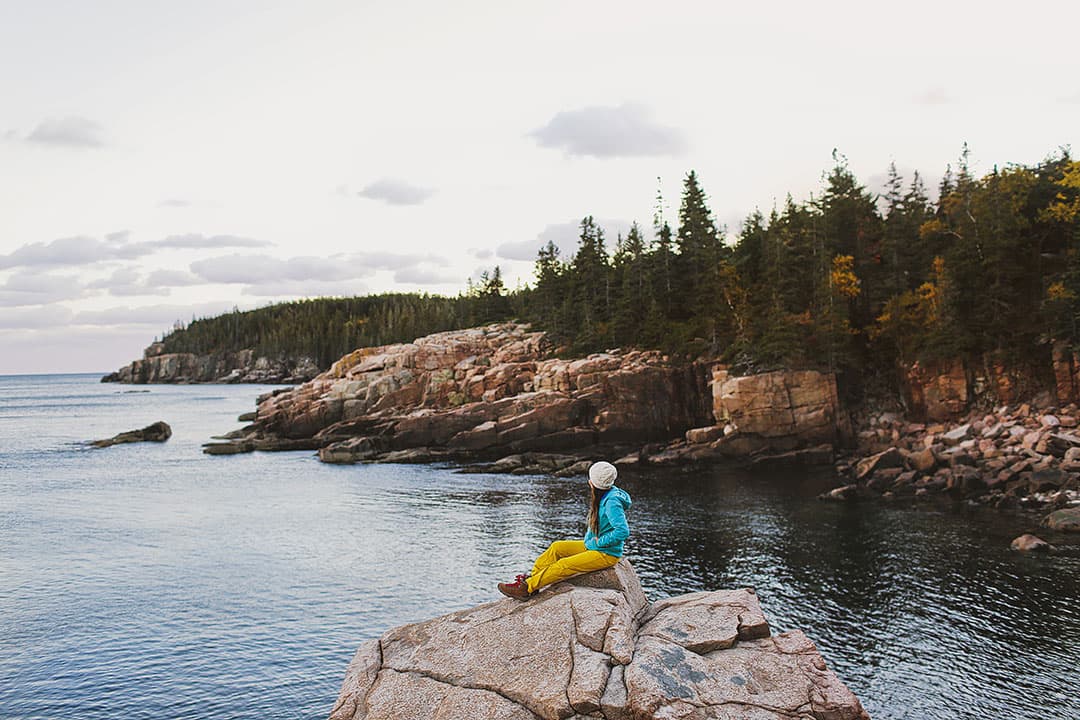 11. Glacier National Park, MT
64 Grinnell Dr, West Glacier, MT 59936, map
Things You Can't Miss: Going-to-the-Sun Road, Avalanche Lake Hike, Two Medicine Lake
What to Eat: Wandering Gringo Cafe, Sunflower Cafe, La Casita
Where to Stay: Lodge at Whitefish Lake, Lake McDonald Lodge, Evergreen Motel
Glacier National Park has a short summer season, so take advantage of the warmer weather when you can. Day time temps are in the 70s, which makes it perfect for hiking, kayaking, or just enjoying the scenic drives with the windows down.
July and August are the peak months with high lodging prices, and you have to book way in advance. It's hard to avoid, though, since any other time of year, many of the roads, trails, and businesses are closed.
Pro Tip: Don't forget Bear Spray! If you're flying to the area, you can always ship it to your hotel or purchase when you land.
More: 9 Incredible Things to do in Glacier National Park Montana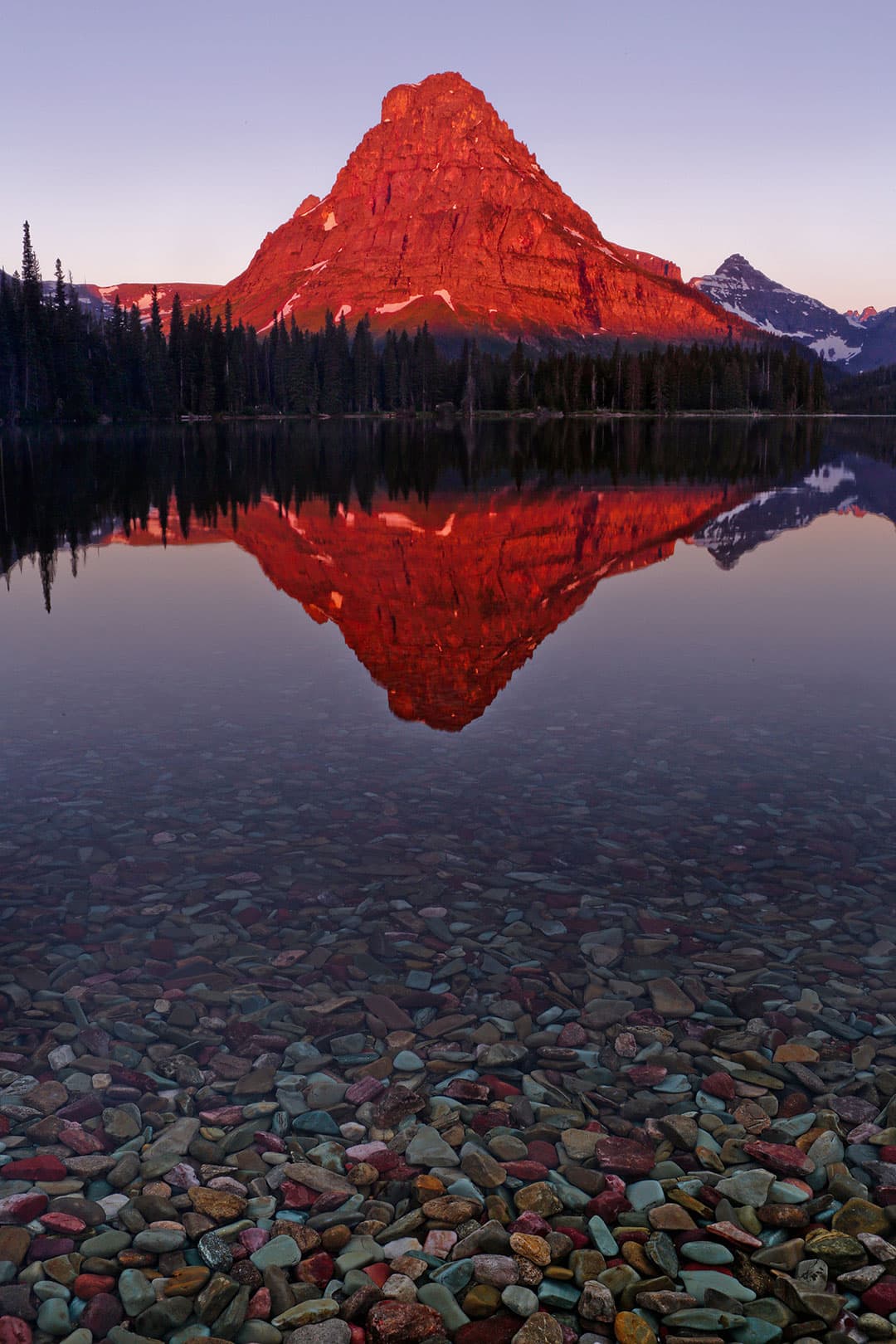 1 Sabin St, Providence, RI 02903, map
Things You Can't Miss: John Brown House, Benefit Street, Providence Athenaeum, Roger Williams Park
What to Eat: Providence Coal Fired Pizza, Waterman Grille, Tallulah's Taqueria
Where to Stay: Hotel Providence, The Dean Hotel, Comfort Suites
If you love art, head to Providence, where the charming town is full of life in August. A great way to enjoy the evening is to head to the riverbanks where you can stay warm next to the lit braziers.
Notable Events: Rhode Island International Film Festival, Foo Fest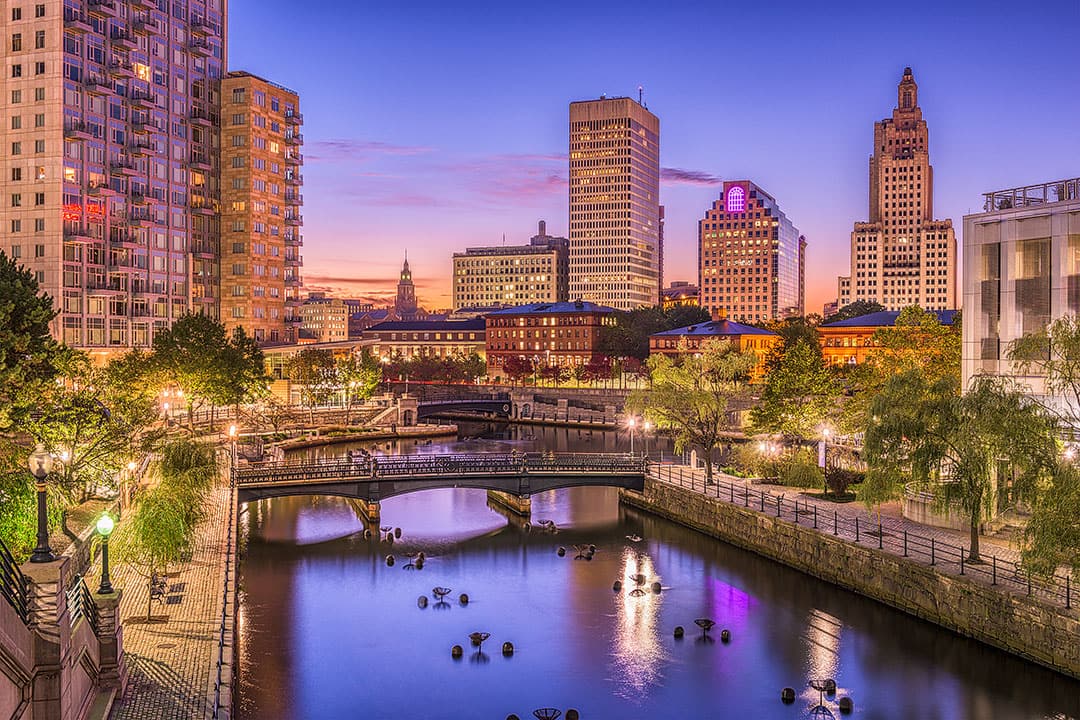 15816 Orlan Brook Dr, Orland Park, IL 60462, map
Things You Can't Miss: Millennium Park, Willis Tower, Navy Pier
What to Eat: The Purple Pig, Girl & the Goat, Smoque BBQ
Where to Stay: The Peninsula, Loews Chicago, Millennium Knickerbocker, Airbnb
August is a great time to enjoy the summer weather in the city. You can see the popular tourist spots like Millennium Park or head to the beaches on Lake Michigan.
Notable Events: Lollapalooza brings in a lot of music lovers, Chicago Jazz Festival, Chicago Air and Water Show
More: 15 Spectacular Day Trips from Chicago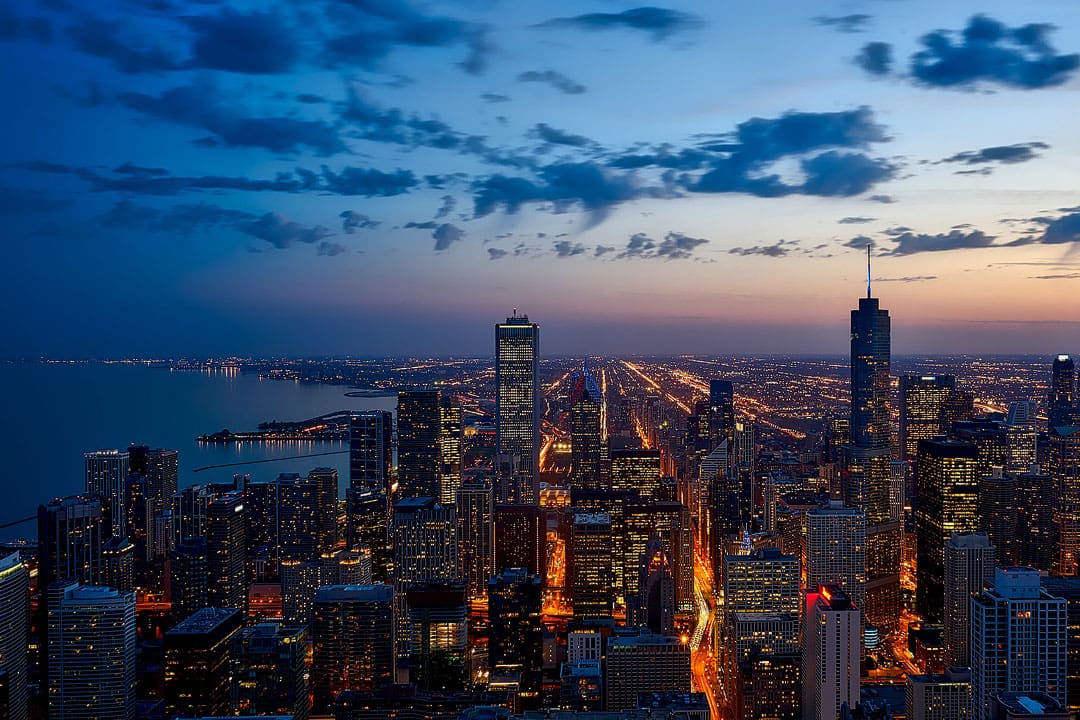 2275 W Lazelle St, Sturgis, SD 57785, map
Things You Can't Miss: Graceland, Beale Street, National Civil Rights Museum
What to Eat: Gus's World Famous Fried Chicken, Central BBQ, Marlowe's Ribs & Restaurant
Where to Stay: River Inn, ARRIVE Memphis, The Central Station
Memphis isn't the best spot for escaping the heat in August, but if you're even remotely an Elvis fan, then it's the place to be. Elvis Week celebrates all things Elvis with everything from bingo, to the 5k run, and of course, a tribute artists contest. I'm actually curious about Elvis Week since we did our vow renewals with an Elvis.
84 Exchange St, Portland, ME 04101, map
Things You Can't Miss: Sturgis Motorcycle Museum & Hall of Fame, Bear Butte, Poke Alice House
What to Eat: Jambonz Grill & Pub, Pizza Ranch, Loud American Roadhouse
Where to Stay: The Hotel Sturgis, The Lodge, SpringHill Suites
For optimal weather conditions, you should visit between May and September. The Sturgis Motorcycle Rally brings in hundreds of bikers every August for one of the biggest motorcycle events in the US. It transforms the city, and you can enjoy your visit watching motorcycle shows, races, and enjoying live music.
Map of the Best Places to Visit in August
More August Travel Destinations
AK – Glacier Bay National Park
AR – Hot Springs 
AZ – Grand Canyon, Petrified Forest National Park
CA – Big Sur, LA, Laguna Beach, San Francisco, SLO, Sonoma County
CO – Beaver Creek, Denver
FL – Orlando FL 
GA – Tybee Island / Golden Isles
HI – Honolulu
IN – Indianapolis
MA – Nantucket, Wellfleet / Cape Cod
MO – Branson, St Louis
MN – Minneapolis / St Paul
NC – Outer Banks
NM – Santa Fe
NJ – Cape May
NY –  Adirondacks, Buffalo, Niagara Falls, Sullivan Catskills
OR – Bend OR
RI – Newport
SC – Myrtle Beach SC
TN – Great Smoky Mountains NP
UT – Boulder, Salt Lake City
VT – Northern Vermont
WA – Mount Rainier, Olympia
WI –  Lake Geneva
USA Travel Guide
Rand McNally Road Atlas
50 Best Road Trips in the USA
Scenic Highways and Byways in the US
National Parks Travel Guide
Annual National Park Pass
What did you think of our best places to visit in August? Can you think of any other August destinations we should consider next?
Did you enjoy this post? Pin it for later
SEE MORE CITY BUCKET LISTS
ATLANTA BUCKET LIST
PDX BUCKET LIST 
CHARLESTON SC BUCKET LIST
LAS VEGAS BUCKET LIST
LA BUCKET LIST
NYC BUCKET LIST
SAN DIEGO BUCKET LIST
ASHEVILLE NC BUCKET LIST
ATX BUCKET LIST
NEW ORLEANS BUCKET LIST
ORLANDO BUCKET LIST
SAN FRANCISCO BUCKET LIST
SEATTLE BUCKET LIST
WASHINGTON DC BUCKET LIST
"Discovery consists not of seeking new lands but in seeing with new eyes" – M. Proust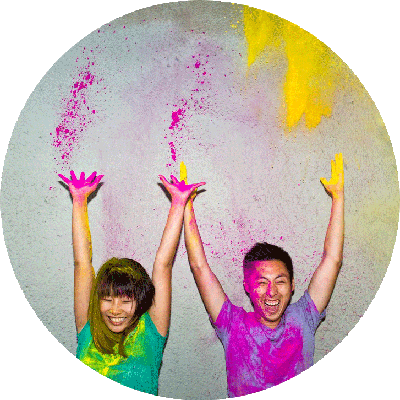 Esther and Jacob are the founders of Local Adventurer, which is one of the top 5 travel blogs in the US. They believe that adventure can be found both near and far and hope to inspire others to explore locally. They explore a new city in depth every year and currently base themselves in Las Vegas.






The post These Are the Best Places to Visit in August in USA appeared first on Local Adventurer » Travel Adventures in Las Vegas + World Wide.